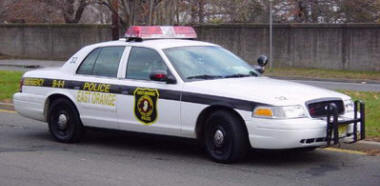 The Patrol Division of the East Orange Police Department is the most visible group of the EOPD. Every police department's "heart and soul" is its Patrol Division. Some agencies call the function by a different name, but its essence is the same. Its employees are the ones you see most often. They're the ones cruising your neighborhood with the mission of creating a safe place to live. These dedicated men and women patrol the streets of East Orange 24 hrs. a day, 7 days a week and respond to emergency calls from thefts to murder. From Traffic control to gathering evidence for your residential burglary, the uniformed division of the Department is the front line unit in the fight against crime. It is the uniformed officers who provide us with the complete range of police activities on which we all have come to rely. They answer complaints of barking dogs that keep us awake at night, they respond to and attempt to locate a lost child, they enforce traffic laws, help the injured and deliver babies and yes, they do make arrests, from the obnoxious drunk to the most dangerous and violent criminals. The peacekeeping function is a significant and important responsibility of the men and women who are assigned to patrol. The patrol division which enacts community policing philosophies, realizes that community policing is as much an attitude as it is a technique. It is an attempt to bring policing back to the close contact it once had with citizens.
The Patrol Division is the largest division. These are the officers that the public is used to seeing every day; they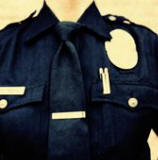 wear distinct uniforms and patrol the city with marked police vehicles such as cars, 4x4s, motorcycles, and bicycles. We have utilized Ford Crown Victorias for several years. They are in use throughout the country and are regarded as safe and comfortable to operate. When you consider that the officer's police car is his or her "office" for a eight-hour shift, one can readily see how important this is. Patrol officers are responsible for traffic enforcement (tickets!), preventative patrol, and initiating criminal investigations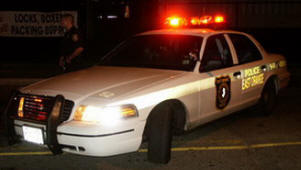 Their dedication and commitment to protecting the citizens of East Orange is unmatched and is a continuing "Mission" for all members. Along with this drive of pro-activity comes the desire to succeed in the innovative Community Policing Programs throughout the City. These uniformed officers participate in School Programs, Neighborhood Watch Programs and Community Outreach Centers. Their dedication to "Our Vision" of the Department is measured by the trust and respect given by the citizens of East Orange New Jersey.

Other divisions, such as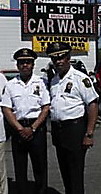 Traffic, Staff Services which include Administration , Records & Information (R&I) and Communications, work to make sure that the Department has the information, communication and equipment it needs to perform its job 24 hours a day, 7 days a week. They also assist the public with obtaining information and paperwork such as accident reports, firearm permits, parking information, receive and dispatch calls etc. To view divisions in Staff Services click on the appropriate link below.



Staff Services

EAST ORANGE POLICE PATROL DIVISION COMMAND DIRECTORY

To E-mail Patrol Command Personnel click the envelope of the Supervisor.

Commander of Patrol Operations -




H.Q. Front Desk



PATROL DAY TOUR
0800-1600

Tour Commander--Captain Unassigned

Road Lieutenant--Lieutenant Michael Greenfeder

Road Lieutenant--Lieutenant Zackary Muse

Relief Lieutenant--Unassigned

PATROL EVENING TOUR 1600-2400

Tour Commander-- Captain Timothy Bradley

Road Lieutenant-- Lieutenant Harvey Rison

Road Lieutenant--Lieutenant Joseph Ash

Desk Sergeant-- Sergeant Hosia Reynolds

Relief Sergeant--- Unassigned

PATROL MIDNIGHT TOUR 2400-0800

Tour Commander--Captain Richard McGowan

Road Lieutenant--- Lieutenant

Road Lieutenant---Lieutenant

Desk Sergeant--- Sergeant Alosandro Sanchez

Relief Sergeant--- Unassigned


Captain's Office: 973-266-5017-5019
Desk Lieutenant : 973-266-5022-5023
Non-Emergency calls for service: 973-266-5000-5001





Police Officers Beware Of The Hidden Cuff Key: It is a handcuff key secreted in a hidden compartment located on the rear of the sneaker. See Photo Below....

How To Protect Yourself From Being Assaulted
Getting To Be Street Smart:
Stay alert. Be observant of your surroundings, who's in front and who's behind you. Don't get distracted. If you're worried about crime, ask a friend to accompany you when you go out.

Communicate the message that you're calm, confident, and know where you're going. Stand tall, walk purposefully, and make quick eye contact with people around you.

Trust your instincts. If you feel uncomfortable in a place or situation, leave.

Know your neighborhood. Is your route safe? Find out what stores and restaurants are open late and the locations of fire and police stations.

Help make your streets safer for everyone. Organize a Neighborhood Watch. Clean up neglected parks, vacant lots, cluttered alleys. Trim overgrown shrubbery. Lobby for good street lighting.
When Working late:
Lock your office door.

Stay close to a phone.

Don't wander into other parts of the building.

Try to work late on nights when others work late and leave with someone else.
When riding the elevator late at night:
Let security know you're coming down.

Check the elevator for suspicious people before getting in.

Stand near the controls.

Get off if someone suspicious gets on.

If attacked, hit the alarm and as many floor buttons as possible.
When going home late:
Ask building security for an escort to your car.

While waiting for public transportation, stand near other people.

If catching a bus, use a well-lighted and frequently used stop.

Sit near the bus driver or conductor.

Watch who gets off the bus or subway with you. If you feel uncomfortable, go directly to a place where there are other people.
Four Myths About Sexual Assault:
MYTH: Rape is motivated by sexual desire.
FACT: Rape is an act of violence, not sexual passion. It is an attempt to hurt and humiliate, using sex as the weapon.

MYTH: Most women are raped by strangers in high-risk situations - hitchhiking, walking alone at night, going alone to a bar.
FACT: Rape can happen in these situations, but approximately one-third of all victims are attacked in their homes and in over half the reported rapes, women know their attackers.

MYTH: Women invite rape by dressing seductively.
FACT: Victims do not cause rape. It can happen to anyone - children, grandmothers, students, working women, mothers, wives, the rich and the poor. Rape victims often are simply in the wrong place at the wrong time.

MYTH: The majority of rapists rape only once.
FACT: Most rapists continue until caught. And rape is one of the most underreported crimes.

Rape is a crime which affects all members of society both as its victims, and as those close to them. The more informed all citizens are about the crime of rape, the better prepared they will be to prevent it. (Although not as common, the incidence of males sexually assaulting other males is on the increase. Thus, whenever discussing the crime of rape, it is important to remember that women are not the only victims.)
How To Protect Yourself While Using An Automated Teller Machine (ATM)
Try to avoid using an ATM by yourself. Either take someone with you or only use an ATM when others are around.

If possible, avoid using an ATM after dark. If you must, choose one that is well lighted and does not have tall bushes nearby.

When you arrive at an ATM, look around. If you see anything that makes you uncomfortable or anyone who looks suspicious, do not stop. Either use an ATM at a different location or come back later. Notify the authorities.

Have your access card and any other documents you need ready when you approach an ATM. While you are fumbling with a wallet or purse, you are easy game for a thief.

If someone else is using the ATM when you arrive, avoid standing right behind them. Give them enough space to conduct their transaction in privacy.

Even while using the ATM, stay alert to your surroundings. Look up and around every few seconds while transacting your business.

Protect your Personal Identification Number (PIN). Do not enter your PIN if anyone else can see the screen. Do not use spouse, children, maiden or pet names for PIN number. Shield your PIN from onlookers by using your body.

When your transaction is finished, be sure you have your card and your receipt, and then leave immediately. Avoid counting or otherwise displaying large amounts of cash.

As you leave, keep a look out. Be alert for anything or anyone who appears suspicious. If you think you are being followed, go to an area with a lot of people and call the police.
How to Protect Yourself While Walking at Night
Avoid walking or running alone at night. Instead go walking or jogging with a friend.

Don't use headphones while walking, driving or jogging.

Always walk in well-lighted areas.

Avoid the use of short cuts.

After dark, keep away from large bushes or doorways where someone could be lurking.

Always stay near the curb.

If someone in a vehicle stops and asks for directions, answer from a distance. Do not approach the vehicle.

If followed, go immediately to an area with lights and people. If needed, turn around and walk in the opposite direction, your follower will also have to reverse directions.

Do not display cash openly, especially when leaving an ATM.
How to Protect Yourself in a Parking Garage
If you must leave a key with a parking attendant, leave only your vehicle's ignition key. Do not leave anything attached to it with your name and address.

Don't park next to a van's sliding door.

Change from high heels to low flats or even sneakers when leaving work. They are better to run in.

At night, leave your office or building in the company of others. Don't leave alone after dark. If possible, have someone from your building security escort you, or call for police assistance.

Approach your vehicle with your keys already in your hand.

Look around your vehicle for any suspicious activity. If you see someone loitering around your vehicle, walk past until they leave.

Do a quick scan of your vehicle's interior before unlocking the door. Be sure to look in the back seat.

Keep your doors locked and your windows shut.

Be suspicious of anyone approaching your vehicle, whether passing out leaflets or asking for donations. Always leave the car windows up.
How To Protect Yourself While Shopping
Avoid shopping alone. Try to shop with a friend or relative.

Park your vehicle in a well-lighted area. Put radar detectors and cellular telephones out of sight.

Know your surroundings. Keep an eye on the people in front of as well as behind you. Thieves also use the ruse of bumping into their victim so be careful. If you see someone coming your way make the best effort to avoid them even if it means going out of your way. If you are "accidentally" bumped, immediately check your wallet or purse.

Carry your purse close to your body. Don't swing it loosely. Don't flash large amounts of cash.

Walk with confidence. Avoid talking to strangers.

Approach your vehicle with your keys already in your hand.

Try not to carry too many packages. Place all packages out of sight in your vehicle, preferably in the trunk.

Keep your vehicle doors locked and your windows shut.

If you see anything suspicious or if something just doesn't feel right, leave immediately and contact security or the police.

When you head out to the mall or your favorite store, remember that purse snatchers are also shopping this season. Here are some ways to avoid being injured or robbed during the shopping season.

Dress appropriately. Avoid flashy jewelry which might attract unwanted attention.

Never leave children in the car unattended while shopping. Keep your eyes on your children and make certain they are with you at all times.

Before you leave the house, decide on one credit card for use during this shopping trip and carry only that one. Better to have to replace a single card than to replace a dozen.

This may seem like a give-a-way, but we'll say it anyway: Don't leave your purse unattended in a shopping cart. Believe it or not, this continues to occur and it is an easy way to lose your money, credit cards, identification and family photos. Don't chance it.

Being prepared to avoid trouble can make your shopping trip a lot more relaxing. So take care and have fun!
How to Safeguard Your Home While on Vacation
Note: If you're planning on leaving for a vacation, you can contact the East Orange Police Department to see about house checks.
Strive to make your home look as lived-in as possible while you're away.

Don't broadcast your plans but do let your neighbors and local law enforcement know.

Give a spare key to your neighbors and give them an emergency telephone number to reach you.

Arrange to have your mail and newspapers either stopped or picked up daily.

Have someone mow your yard or rake the leaves so your house looks lived-in.

Use automatic timers to turn on a radio and lights at different intervals to hide the fact you aren't home.

Turn down the ringer on the telephone. An unanswered telephone is a dead give-away.

Be sure you don't announce your absence on your answering machine message.

Leave your blinds like you normally would if you were home. Only close them all the way if that is what you would normally do.

Be sure to close and lock the garage as well as any storage sheds, gates, etc.

Engrave all your valuables with your driver's license number. If possible videotape the contents of your home. Be sure to keep the video and the list of valuables in a safety deposit box.

Ask your neighbor to occasionally park in your driveway. If you are leaving a vehicle parked outside, have the neighbor move it periodically so it looks as though you are home.

Be sure someone knows your itinerary and your estimated time of arrival and return.

If you get lost while traveling, ask directions of local law enforcement, not complete strangers.

Be sure your vehicle is in good working condition and that you have taken enough money. Do not carry large amounts of cash, use credit cards and travelers' checks.
Residential Burglary Prevention
The following list of ideas is meant to help you reinforce your home security against common break-ins. These ideas will not guarantee 100% protection, but can help make your home less vulnerable to intruders.
1. LOCKS: Secure doors with a good quality single or double-cylinder lock. Features of a good deadbolt are:
a. Minimum I " bolt throw.
b. Hardened steel insert in bolt.
c. Tapered or free-turning cylinder guards to resist attempts to twist or wrench the lock from the door.
d. Strike plates should be attached to wood doorframe with not less than two 2 V2"-3" wood screws. Strike plates, when attached to metal, should be attached with not less than two No. 8 machine screws. Be sure to use screws
of sufficient length to reach the wood studding beyond the doorframe.
e. If glass is within 40" of locking hardware, a double-cylinder deadbolt lock may be considered for maximum security.
*See Warning Below
2. DOOR VIEWER: Install a wide-angle door viewer of not less than 190 degrees.
3. HINGES: To protect the door from being lifted from its hinges by pulling the hinge pin, follow these simple steps:
a. Insert a framing (2-headed) nail into the doorjamb I " below the top hinge and I " above the bottom hinge. The second head will protrude about V2".
b. Drill a hole about V2" deep into the inner side of the door to accommodate the nail when the door is closed.
4. KICK PANEL:
If the door has a kick panel, it may be kicked in, enabling the burglar to reach in and unlatch the lock. To alleviate this problem, replace with a solid core door or cover the panel with a grillwork or 1/2" plywood or heavy-gauge, impact-resistant plastic, such as Plexiglas. Fasten the plywood, grillwork, or Plexiglas to the door with the carriage bolts or other types of bolts or screws that cannot be removed from the exterior of the door. If the door has a window, protect with grillwork or Plexiglas.
5. HOLLOW CORE DOORS: Replace hollow cores doors with solid core doors or faces the hollow door with 1/2" plywood. Fasten the carriage bolts.
6. SLIDING DOOR: The sliding door can be lifted from its track. To prevent this, with the door in the full open position, insert a 2ft. length of wood framing in the upper channel of the door frame. The wood must be the width of the channel. Screw the wood firmly into the frame channel, making sure the door will still slide freely. An alternative method is to drill four staggered holes in the upper channel of the doorframe. Install sheet metal screws, letting them protrude just enough so the door can slide freely.

Note: Use the first method if door has a hollow channel on top. Also consider a keyed sliding door lock that locks on the inside of the frame.
7. SLIDING WINDOWS: The sliding window can also be lifted out of its track. Drill holes, putting sheet metal screws in the upper channel across the top. Screw heads must be large enough so they do not drop down into
the channel. An alternative method is to slide a wooden dowel in the upper channel of the window to prevent the window from being lifted out, but still allowing it to slide. Also add an anti-slide device, screw-on; slide bolt or key lock.
8. DOUBLE-HUNG WINDOWS: To properly secure double-hung windows, drill a downward sloping hole into the top of the bottom window (each comer) through, and into, the bottom of the top window and insert a pin or carriage bolt which can be easily removed by hand. Another consideration would be to replace existing thumb latch with a keyed locking device.
*See Warning Below
9. LOUVERED WINDOWS: These are poor security risks. Remove and replace with solid glass, or another type of ventilating window, or put epoxy glue on the ends of the glass to permanently attach the panes to the frame to prevent easy removal. If these methods are not feasible, protect the window with a grate or grill.
10. SLIDE BOLTS AND PADLOCKS: These are recommended for both exterior sides of the garage door. Because of the amount of flex in the door, one slide bolt and padlock is not sufficient. Be sure that the slide bolts are of casehardened metal. When installed, carriage bolts should be inserted from the outside to prevent removal. If it is convenient to lock the garage door from the inside, another method of securing the door is to drill a hole through the bottom frame at both ends of the door and into the concrete at least three inches. Then insert a cane bolt or V2" heavy bolt through the frame and into the floor. Rolf-up garage doors can be secured by drilling a hole in the middle of the track behind the last roller and inserting a padlock on each side. If the door is secured with an automatic door opener, also use inside cane or slide bolts for added security when away for extended periods.
11. LIGHTING: One key to burglary prevention is adequate interior and exterior lighting. For the interior of the home, timers on the lights are recommended. For the exterior, each outside doorway should be lighted with a minimum of a 60-watt light over the entrances. For homes with wide or deep yards or parking areas, a high-pressure sodium security light with a light sensor (photoelectric cell) may be considered.
12. EXTERIOR ELECTRICAL BOXES: Place a padlock on exterior electrical boxes to prevent someone from turning off the power to the residence. Note: Keep the key readily available in case of emergency.
13. GATES: Gates should be equipped with a hasp, latch, or slide bolt made of hardened metal. The hasp, latch, or slide bolt must be installed with carriage bolts through the door or gate. Use large washers on the inside. After the nuts are secured, deface the threads of the bolt ends to keep the nuts from being removed. Use a good padlock to secure the door or gate.
14. ALL PADLOCKS: These should be of casehardened metal construction and have both heel and toe locking features with a minimum 9/32" shackle. (Naturally, heavier shackles offer additional security.)
15. SHRUBBERY: Shrubbery provides concealment for burglars. Always keep it trimmed, away from doors, windows, and yard lighting.
16. PROPERTY IDENTIFICATION: It is recommended that you engrave your Driver's License number in an obvious place on your valuable property. (Example: R123456789001.) This enables the Police to identify your property. In addition, it acts as a deterrent to a burglar, as most burglars do not like to take engraved items. If you own property that cannot be engraved you should photograph each item individually. On the back of each photograph write a description, the date of purchase and the serial number. It is strongly recommended that you keep an inventory list of all your property, listing serial numbers, when applicable.
17. SMOKE DETECTORS: Always should be used in all homes and apartments for early warning of fire to allow for escape.
18. NEVER leave your home unlocked.

* WARNING: One window in every bedroom on the ground and second floor should be left available as a fire exit, particularly to children and guests in your home. At night, the bedroom windows may often be the quickest and safest means of getting out.
There's no room in our society for bigotry and prejudice. Help your police department prevent and prosecute hate crimes by reporting hate-motivated activity, particularly where it may involve criminal behavior. Don't wait until someone is harmed ó be a crime preventer, not a crime enabler. Tell the police. A hate crime is targeted criminal activity, usually motivated by prejudice based on perceived personal characteristics of the victims. These motivations may include race, religion, ethnicity, and sexual orientation. See the end of this article for the FBI's guidelines as to what constitutes a "hate crime". Not limited to individual activity, many organizations have been labeled as "hate groups" where their group objectives and activities promote prejudicial behavior and even organized criminal activity targeting groups of citizens.

FBI Guidelines
The FBI Hate/Bias Motivation Guidelines to law enforcement agencies for determining what constitutes a hate crime:
Because of the difficulty of ascertaining the offender's subjective motivation, bias is to be reported ONLY if the investigation reveals sufficient objective evidence of biased motivation to meet a probable cause type standard.
Bias is a preformed negative opinion or attitude toward a group of people based on race, religion, ethnic/national origin, sexual orientation, or disability.
Hate crime is a criminal offense committed against a person or property which is motivated by the offender's bias against race, religion ethnic/national origin, sexual orientation, or disability.

MUST HAVE OBJECTIVE EVIDENCE THAT THE CRIME IS MOTIVATED BY BIAS
An important distinction must be made. The mere fact that the offender is biased against the victim's race, religion, ethnic/national origin, sexual orientation, or disability, doesn't mean that a hate crime was involved. Rather, the offender's criminal act must have been motivated, in whole or part, by his/her bias. Therefore, before an incident can be reported as a hate crime, sufficient objective facts must be present to meet a probable cause-type standard that the offender's actions were motivated, in whole or part, by bias. While no single factor may be conclusive, facts such as the following, particularly when combined, are support for a finding of bias.
The offender and the victim were of different race, religion, ethnic/national origin, sexual orientation, or disabled.

Example: the victim was black and the offender(s) were white.


Bias-related oral comments, written statements, or gestures were made by the offender which indicated his/her bias.

Example: the offender called the victim a "Kike".


Bias-related drawings, markings, symbols or graffiti were left at the crime scene.

Example: a swastika was painted on the door of a synagogue.


Certain objects, items, or things, which indicated bias were used.

Example 1: the offender(s) wore white sheets with hoods covering their faces, or left a hooded white sheet behind.

Example 2: a burning cross was left in the front yard of the victim's residence.


The victim is a member of a racial, religious, ethnic/national origin, sexual orientation group, or is disabled, who is overwhelmingly outnumbered by members of another group, or in the neighborhood where the victim lives and the offenses took place. This factor loses significance with the passage of time.

Example: it is most significant when the victim first moved into the neighborhood and becomes less and less significant as time passes without an incident.


The victim was visiting a neighborhood where previous hate crimes have been committed against other members of his/her race, religion, ethnic/national origin, sexual orientation group, or his disability, and where tensions remain high against his/her group.


Several incidents have occurred in the same locality, at or about the same time, and the victim(s) were all of the same racial, religious, ethnic/national origin, sexual orientation, or have disabilities.


A substantial portion of the community where the crime occurred perceives that the incident was motivated by bias.


The victim was engaged in activities promoting his/her racial, religious, ethnic/national origin, sexual orientation group, or those with disabilities.

Example: the victim is a member of the NAACP, or participated in a gay rights demonstration.


The incident coincided with a holiday relating to, or a date of, particular significance to a racial, religious, ethnic/national origin, sexual orientation group, or those with disabilities.

Example: Martin Luther King Day, Rosh Hashanah.


The offender was previously involved in a similar hate crime or is a member of a hate group.


There were indications that a hate group was involved.

Example: a hate group claimed responsibility for the crime or was active in the neighborhood.


A historically established animosity exists between the victim(s) group or the offender(s) group.
HATE CRIMES
A hate crime is any criminal act or attempted criminal act directed against a person or persons based on the victimís actual or perceived race, color, religion, ancestry, national origin, political affiliation, sex, sexual orientation, age, disability, or position in a labor dispute. Examples of hate crimes include:
Beatings and/or acts, which result in injury, even if the injury is slight.

Threats of physical violence that seem likely to be carried out.

Vandalism and other destructive acts, resulting in property damage. Destructive acts can include breaking windows, spray painting walls with offensive symbols, burning property and shooting at buildings.

Any criminal act or attempted criminal act, including property damage, directed against public or private agencies.

Harassment. This can include anonymous telephone calls, threatening letters and interruptions of religious services.

Murder.
HATE INCIDENTS
Hate incidents are similar to hate crimes in that the act is directed against a person or persons based on the victimís actual or perceived race, color, religion, ancestry, national origin, political affiliation, sex, sexual orientation, age, disability, or position in a labor dispute. The difference between a hate incident and a hate crime is that a hate incident is not a criminal act. Examples of hate incidents include:
Offensive materials such as hate flyers placed in mailboxes or thrown on lawns.

Hate materials, not resulting in property damage, such as demeaning caricatures depicting a racial, ethnic or a religious group.

Hate graffiti in public places not directed against a specific target such as an epithet on a vacant building.
WHO ARE THE PEOPLE BEHIND HATE CRIMES?
All kinds of people, from all segments of our society commit hate crimes and participate in hate incidents. They include:
Individuals acting on their own.

Certain young people who may be out seeking thrills or to shock other community members.

Members of organized groups that promote hatred and racism.

Both majority and minority group members commit and are victims of hate crimes.
WHY DO PEOPLE COMMIT HATE CRIMES?
People who commit hate crimes or are involved in hate incidents have many objectives, all of which are destructive. These objectives include the following:
They wish to establish separate states based on race or ethnic origin.

They wrongly blame other groups for social problems, including crime, high taxes and unemployment.

They believe racial bloodlines should not mix. Some wish to create a pure race through genetic engineering.

They believe their own group should have the advantage in areas such as employment, housing and religious practices.

Hate crimes and involvement in hate incidents serve as an outlet for their personal rage and anger.
HATE CRIME VICTIMS
The victims of hate crime and hate incidents may be singled out because of the following:
Hate crimes and hate incidents are frequently directed at nonwhites, however, whites are victims too. Targets most often include African Americans, Hispanics, Asians and people from the Middle East.

Some people are victimized because of their country of origin.

Other victims are singled out because of their religious or political beliefs.

Gays and lesbians are also victimized because of their sexual orientation.

Violence and discrimination against women is often a result of the mistaken view that women are inferior to men.

People who have AIDS, or who are physically or mentally disabled are harassed or discriminated against because of their condition.
HATRED HURTS EVERYONE!
The victims, their families and friends can suffer serious personal, financial, and emotional losses, as a result of a hate crime or a hate incident. Hate crime and hate incidents can divide neighborhoods and communities by raising levels of fear and suspicion, and lowering openness and cooperation. Hate crimes, hate incidents and racist behaviors are direct threats to the principles of democracy and equality. People who are involved in hate crimes and hate incidents are often unhappy, easily swayed and mixed-up emotionally. Many have had few, if any, successes in life. Bias, bigotry, intolerance and participation in hate crime and hate incidents serve as an outlet for their frustrations. They are easily taken in by the persuasive talk of hate groups. Their involvement in hate prevents them from meeting new challenges and taking positive steps toward leading more productive and fulfilling lives.
To report any hate-motivated activity that comes to your attention particularly where it may involve criminal activity, contact the East Orange Police Department Patrol Division by telephone at 973-266-5000-5022-5023.