<![if !vml]>

<![endif]>



™
<![if !vml]>

<![endif]>
<![if !vml]>

<![endif]>
<![if !vml]>

<![endif]>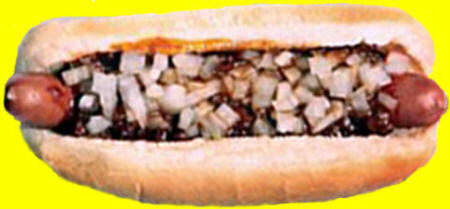 (Photo by Ed Murray - July 29, 2014 /The Star-Ledger)
<![if !vml]>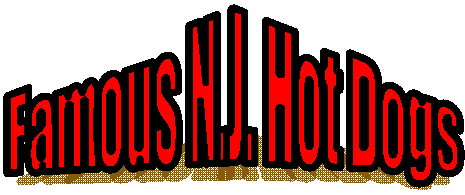 <![endif]>
<![if !vml]>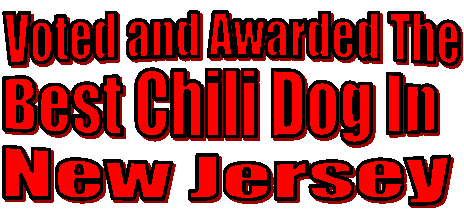 <![endif]>
<![if !vml]>

<![endif]>
<![if !vml]>

<![endif]>
<![if !vml]>

<![endif]>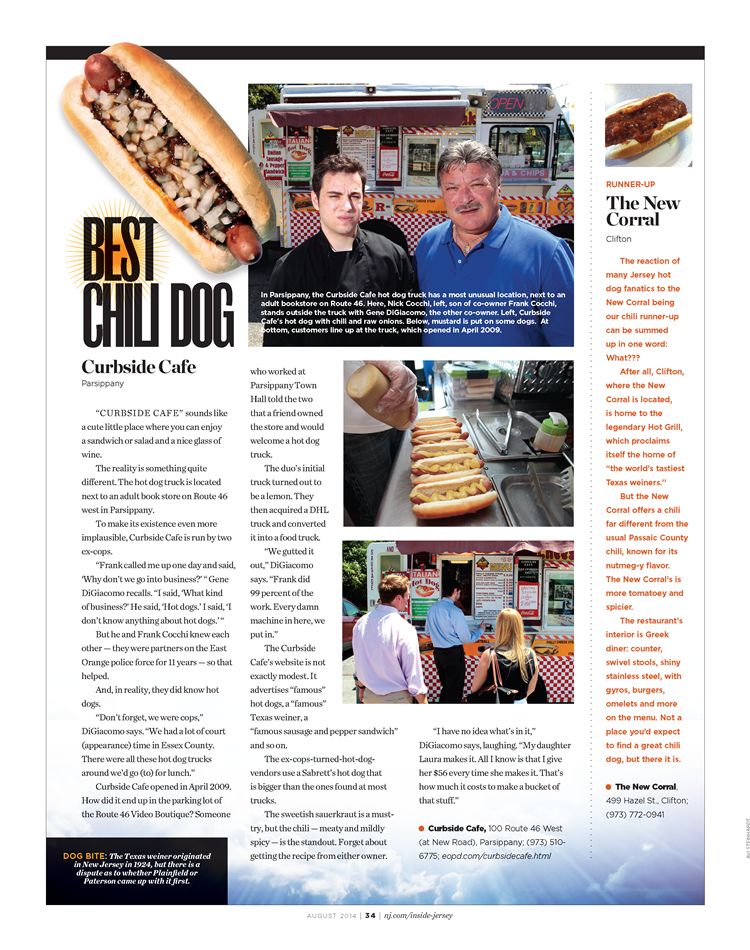 <![if !vml]>

<![endif]>
"Our Everyday Special"
Buy 5 Hot Dogs Get 1 Free
View Our Award Assessment For Best Chili Dog In The State Of New Jersey Featured in Inside Jersey Magazine By Clicking Here Below.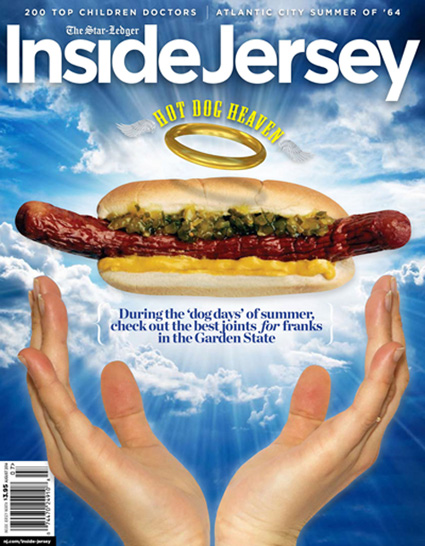 Click Here To View Inside Jersey Magazine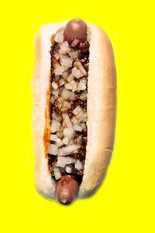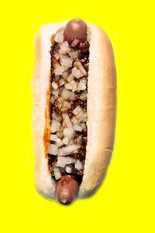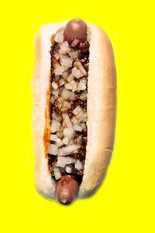 (Photos by Ed Murray - July 29, 2014 /The Star-Ledger)




973-510-6775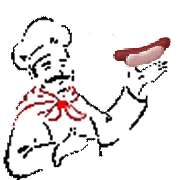 Curbside Cafe Proudly Serves Sabrett Premium N.Y. Deli Style 100% Pure Beef Franks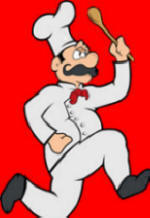 <![if !vml]>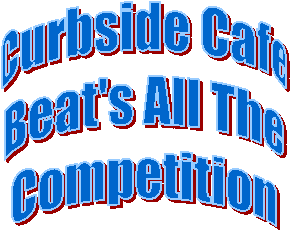 <![endif]>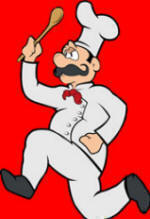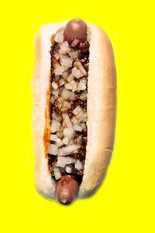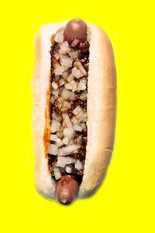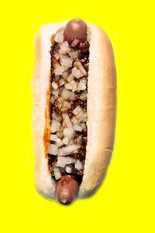 (Photos by Ed Murray - July 29, 2014 /The Star-Ledger)
Curbside Cafe Menu & Price List
Prices Subject To Change Without Notice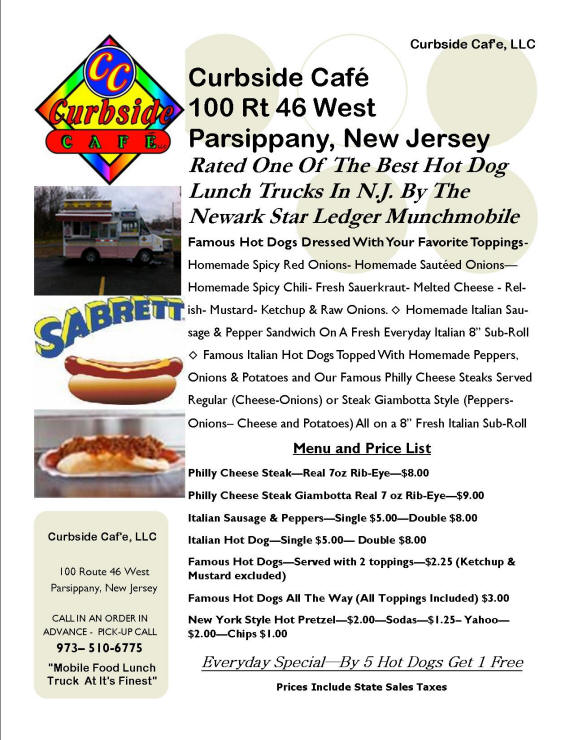 If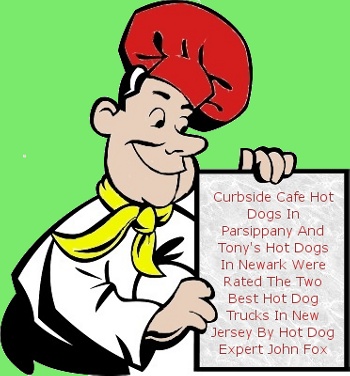 If you want the best tasting Hot Dogs in New Jersey from a "Mobile Hot Dog Lunch Truck"...You will have to travel to Curbside Cafe Famous Hot Dogs located at 100 Route 46 West in Parsippany, New Jersey 07054.

Their Dogs are Sabrett's Premium New York Deli Style 100% Pure Beef Franks, they are large 10 to 1, they snap when you bite into them. Their topped with your choice of homemade hot onions, diced raw onions, sautéed onions, homemade chili, sauerkraut, spicy mustard, yellow mustard (only on request) ketchup, potatoes, hot pepper seeds, melted cheese and relish.

As Of This Time We No Longer Serve

Sausage & Pepper Sandwich
Italian Hot Dog Sandwich
Philly Cheese Steak Sandwich


They also serve a Curbside Special called "Curbside's Famous Italian Sausage & Pepper Sandwich" this is a meal in-its-self; five (5) pieces on double & three (3) pieces on single of Italian hot or sweet sausage, (baked not deep fried) sandwiched between a fresh daily 8" Italian Bread, 4" on single, topped with homemade Italian Peppers & Onions (baked not deep fried) - ketchup and mustard added per individual taste.

They also feature "Curbside's Famous Italian Hot Dogs" sandwiched between a fresh daily 8" Italian Bread, Two (2) 100% Pure Beef Sabrett Hot Dogs, topped with homemade Italian Peppers, Onions and Potatoes; sautéed in 100% Pure Italian Virgin Olive Oil (not deep fried) - ketchup and mustard added per individual taste. You can also order our famous single Italian Hot Dog with same ingredients as above but with one (1) hot dog instead of two (2) on a fresh daily 4" Italian Bread.

Menu Now Offers Our Famous Curbside Cafe Philadelphia Cheesesteak
Grilled 7oz ribeye steak (not steakums), sautéed onions & melted philly cheese wiz on a fresh 8" Italian roll.



Below: Curbside Cafe's Famous Award Winning Chili Dog (W/O Cheese) - Authentic Photo by Pete Genovese - Munchmobile Star Ledger Reporter

Below: Curbside Cafe's Famous Award Winning Chili and Cheese Hot Dog

Below: Try Curbside Cafe's Famous Award Winning Texas Weiners - "All The Way"


Below: Curbside Cafe's Famous Fresh Sauerkraut Hot Dog

Remember the name.... Curbside Cafe Famous Hot Dogs, located at 100 Route 46 West, Parsippany, New Jersey
(Next to Route 46 Video Boutique - For The Best In Adult Entertainment)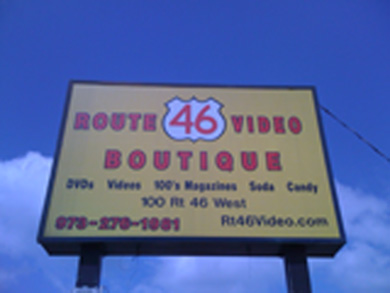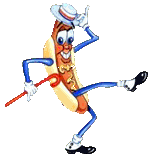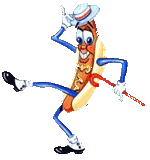 Tell them....... "Frank or Gene Sent You"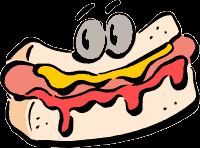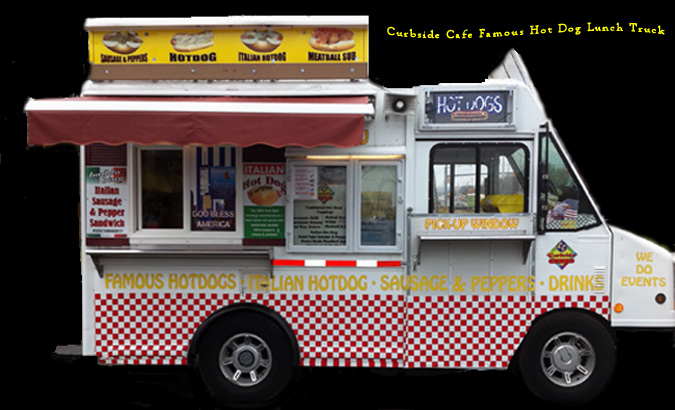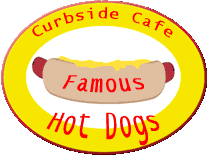 Click On Below Photos To Enlarge.
[photogallery/photo00032446/real.htm]



Munchmobile Blog: Hotdog Review!
By Peter Genovese, Star-Ledger
Friday July 17, 2009, 7:36 AM
On our latest Munchmobile mission, we visited New Jersey hot dog joints fewer than 5 years old. Call them the new doggies on the block. The all-American hot dog has come a long way since its introduction in this country sometime in ... well, sometime in the last 200 years, because the weiner's origins are shrouded in mustard-covered mystery. Depending on who you believe, the hot dog was invented 1) in 1805, by a sausage maker in Vienna, also known as Wein; 2) in 1852, by a butcher in Frankfurt, from whence came "frankfurter''; 3) in 1867, by Charles Feltman on Coney Island; 4) in 1880, by a German street peddler named Antoine Feuchtwanger; 5) by a vendor at the Chicago World's Fair or a Colombian exposition in 1893. And so on. This much is true: The humble hot dog is as much a part of the American table -- or at least picnic table -- as burgers, fries, ice cream and pie.

Our Munchers were an eclectic lot, but they shared a wonder for weiners, a desire for dogs, a craving for kraut ­-- well, you get the idea. Hot dogs are my No. 1 hobby,'' said John Fox of Union, who may know more about hot dogs than anyone alive. "There is nothing I would rather do than go on a trip like this one.'' We hit six places in all, from Bayonne, Elizabeth and Orange to Parsippany, Branchburg and Butler. We searched for snap, craved for chili kick. "It was a lot of fun riding around in the Big Dog, learning new things about my favorite encased food,'' said Monica Buonincontri of Bordentown.

The New Jersey Hot Dog Hall of Fame, if it existed, would include such shrines to cholesterol excess as Rutt's Hut, Hiram's, Jimmy Buff's, Libby's, and Hot Dog Johnny's, among others. On the latest Munchmobile excursion, we didn't care about any of them. We were searching for good hot dog joints less than five years - call them the new doggies on the block. Storefronts, walk-up windows, carts, trucks - we didn't care what they looked like, as long as they served quality dogs, toppings and rolls.
"This sauerkraut is the best - very sweet, phenomenal,'' raved Fiona Bride, standing in front of the Curbside Cafe in Parsippany. The mobile truck, run by ex-East Orange cops Gene DiGiacomo and Frank Cocchi, was one of six hot dog places visited by the Munchers yesterday. We had a breakfast of chili dogs, relish-and-slaw dogs and homemade potato salad at Wally's Hot Diggidy Dog in Bayonne. Owner Walt Schember is a former construction worker who left the work and "stress'' behind, opening his country-themed storefront two months ago.

He serves a 12-inch Boar's Head beef-and-pork skinless dog, and a 6-inch natural casing dog. Muncher Monica Buonincontri called the slaw "very crunchy, very fresh,'' but we found the chili lacking; it lacked flavor, and attitude." Quality dog, but it's bland,'' said John Fox of Union, who may know more about hot dogs than any person alive." It was in the water too long.''
Next stop: Valentina's Hot Dogs & Grill in Elizabeth. Another former construction worker-turned-hot-dog-man, in this case, Ray Vella, here behind the counter with his wife, Angela. Funny moment: Vella declining to reveal what brand hot dog he used, and Fox trying to guess it. We got down to business. The dog itself is better than the one at Wally's, but the chili is subpar. Several Munchers loved the Portuguese dog - ham and mozzarella in a toasted pressed roll. "Great,'' Don Weinstein said.
On to Genie's Weenies on Rt. 22 in Branchburg. "It was her dream for 30 years,'' Rosie Lekkas said of co-owner Genie Eggemann. Lekkas laughed. "Her dreams take a long time.'' It's a cute little hot dog hangout, open five months. They use a Thumann's grilled dog, which Fox pronounced "very good.'' But the sloppy Joe-like chili was bland. Spice it up! Excellent onion rings, though.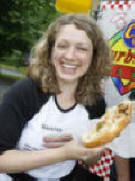 What are two retired cops doing running a hot dog truck on Rt. 46 west in Parsippany?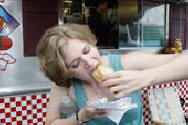 Gene DiGiacomo said he was relaxing at home and well on his way to gaining 40 pounds when ex-partner Frank Cocchi called him one day and asked, "What are you doing?'' They bought a food truck - everything seemed to be broken. Well, you won't get disappointed by their chili - it was the day's best, meaty and just spicy enough. Judging by their chili, things turned out pretty good. It's excellent, the best chili on this trip. Bride was crazy about the kraut, "phenomenal, the best I have had,'' she said. We loved the sweetish sauerkraut. They use a Hatfield natural casing all-beef New York style hot dog, which impressed even the finicky Fox. "A very good dog, beefy, spicy and smoky, with a good snap and a good tight casing,'' he said.

John Fox Review: - World's Leading Hot Dog Authority (AKA HotDogLover)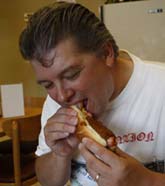 Mazzi Dogz. Same exact dog as Curbside Cafe. Prepared the same way (dirty water style) but with a mixture of water, beer, and some other things. Vinny the owner doesn't remember telling me this on the phone a few weeks ago and thought one of his employee told me. The beer and other ingredients that the dogs were heated in didn't make a difference. These things are overrated and I would never waste a perfectly good beer. Tough choosing between here and Curbside Cafe as top dog. My dog was prepared well, was hot and tasted good. Chili was good too and similar to Curbside's. I think I would give the nod to Curbside ever so slightly regarding the dog and chili. One thing I didn't like about Mazzi Dogz. I ask a lot of questions and one was "how long do you leave the dogs in the liquid if it's slow and there aren't many customers?" I was told up to 4 hours! This is a recipe for disaster! Remember Petrides? Bland and flavorless due to too much time in the water. Vinny thinks that the tough casing will prevent the dogs from losing flavor. This is not so. I happen to be a scientist as well, so I know. We were lucky that our dogs were not sitting in the water too long. I also saw dogs in the refrigerator that were exposed to air and risk being dried out. Curbside Cafe doesn't leave the dogs in the water too long (I asked), so I'm sure they will be consistently good. Which is why I would go here rather than Mazzi Dogs if I was in the mood for this particular Hatfield dog. Curbside Cafe dogs are 10 to a pound natural casing Hatfield's or Sabrett New York Deli style dog. Not to be confused with Hatfield's regular beef dog, their beef/pork dog or their beef/pork/turkey dog. This dog is made to compete with Best and Sabrett and only sold in our area, not PA where it's made, where they like milder pork based dogs. A very good dog, beefy, spicy, and smokey with a good snap and good tight casing. Prepared perfectly in water, this dog was hot, fresh, and tasty and Good Chili. "Curbside Cafe in my opinion, the best dog and chili of the day". Tony's and Curbside Cafe are definitely 2 of the best. Tony's serves an all beef Golden D frank that has a nice snap and mild beef flavor. Less spicy than Sabrett. Great chili. Curbside has a tasty dog from Sabrett 10 to 1. It is the only good dog Sabrett makes. Rich, beefy, and smokey. I would also put Dee's in Roselle Park up there. Great tasting Sabrett's. Always served hot and fresh. Natural casing also, and her dogs are bigger than JJ's, Munce's, and Big Daddy's.
Posted on Munchmobile Hot Dog Showdown on June 02, 2010, 12:14PM

HOT DOG HEAVEN: BEST CHILI DOG
Gene DiGiacomo, Co-owner of the Curbside Cafe, talks about the work Frank Cocchi put into renovating the truck

(Video by Peter Genovese - July 29, 2014 /The Star-Ledger)

Click on below video to view and turn-up your volume control

ParsippanyPatch
Rt. 46 Truck Has Cult Following Among Hot Dog Lovers
Despite its unlikely location, the Curbside Cafe has built a thriving business
By Akintola Hanif & Carrie Stetler of ParsippanyPatch, December 15, 2010
Parked next to an adult video store, near a noisy jug handle on Route 46 West, the Curbside Cafe is not in a location you'd expect to buy a hot dog. But the red and white checkered truck draws customers from as far as Pennsylvania, even in the winter, according to owners Frank Cocchi and Gene DiGiacomo. Cocchi and DiGiacomo, former East Orange police officers, started the business near New Road when they retired two years ago. Mostly, it was because they didn't want desk jobs, according to Cocchi, who lives in Pine Brook. "We were partners, and sometimes we'd have to go to the courthouse in Newark and we'd see a hot dog truck, and I said, 'I like that kind of atmosphere," he said "That's the kind of environment I want to be in.'' So they bought a trailer, outfitted it with stoves, and found a spot along the highway, next to the parking lot of the Route 46 Video Boutique.
They also have a second truck, which can be rented out for events. In the summer, they do a lot of pool parties, according to DiGiacomo, who lives in Fair Lawn. One secret to their success is the high-quality of their dogs—they don't use the cheap 12 to 1 dog, Cocchi said proudly—and they don't let them soak in water all day, getting soggy. Their chili is homemade by DiGiacomo's daughter, Laura, who helps run the truck. Many of their customers are truckers and cops. But families also stop there for franks. Rudy Dimmelmeier Jr. and his son Ryan, 11, both Parsippany residents, are regulars at the truck, along with Ryan's grandfather, Rudy Dimmelmeier Sr. "They're not waterlogged,'' Dimmelmeier Sr. said. "They're made fresh.''
HOT DOG HEAVEN: BEST CHILI DOG

Gene DiGiacomo talks about Curbside Cafe, the truck he and Frank Cocchi operate on Rt 46 in Parsippany. The two are former cops.

(Video by Peter Genovese - July 29, 2014 /The Star-Ledger)

Click on below video to view and turn-up your volume control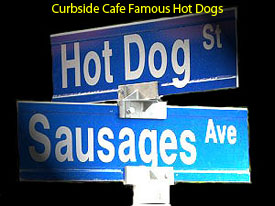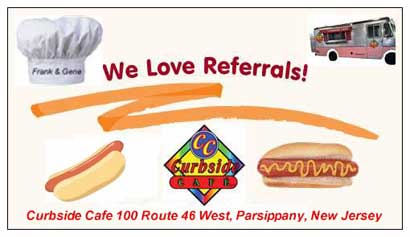 Click Manta Member To View Our Ad - Like our hot dogs vote for us on Urbanspoon & Manta
Curbside Cafe joined Angies List check often for reviews or review us by clicking appropriate link
Curbside Cafe Will Always Support & Remember Our Fallen Officers
◊ Copyright © 2008-2014 CURBSIDE CAFE LLC ® All Rights Reserved ◊